Welcome!
Our Mission at Gospel Life Church is to Glorify God through worship and lead people to become fully devoted followers of the Lord Jesus Christ. We are a church that was started here in Sunrise, FL to love and serve this community. God has blessed us with a great unity amid our diversity through the Gospel of Jesus Christ.
Mark Schweitzer, Pastor
Mark Schweitzer moved to South Florida in January of 2004 to serve as the Youth Pastor of New Life Baptist Church. He became connected with New Life after completing an internship with the church in the summer of 2003. Having graduated from Boyce College in Louisville, Kentucky, in 2004 with a Bachelor of Arts in Biblical Studies, Mark is at heart a Bible teacher. After more than eleven years as the Youth Pastor of New Life, Mark and his family are excited to plant and lead Gospel Life Church in Sunrise, Florida. He is married to Kristin who is a faithful wife and mother. They are the parents of Jonathan, Luke, Matthias, and Isaac. At this stage in life, Mark wonders what spare time actually is, but he enjoys spending time with his family, reading, fishing, and sports.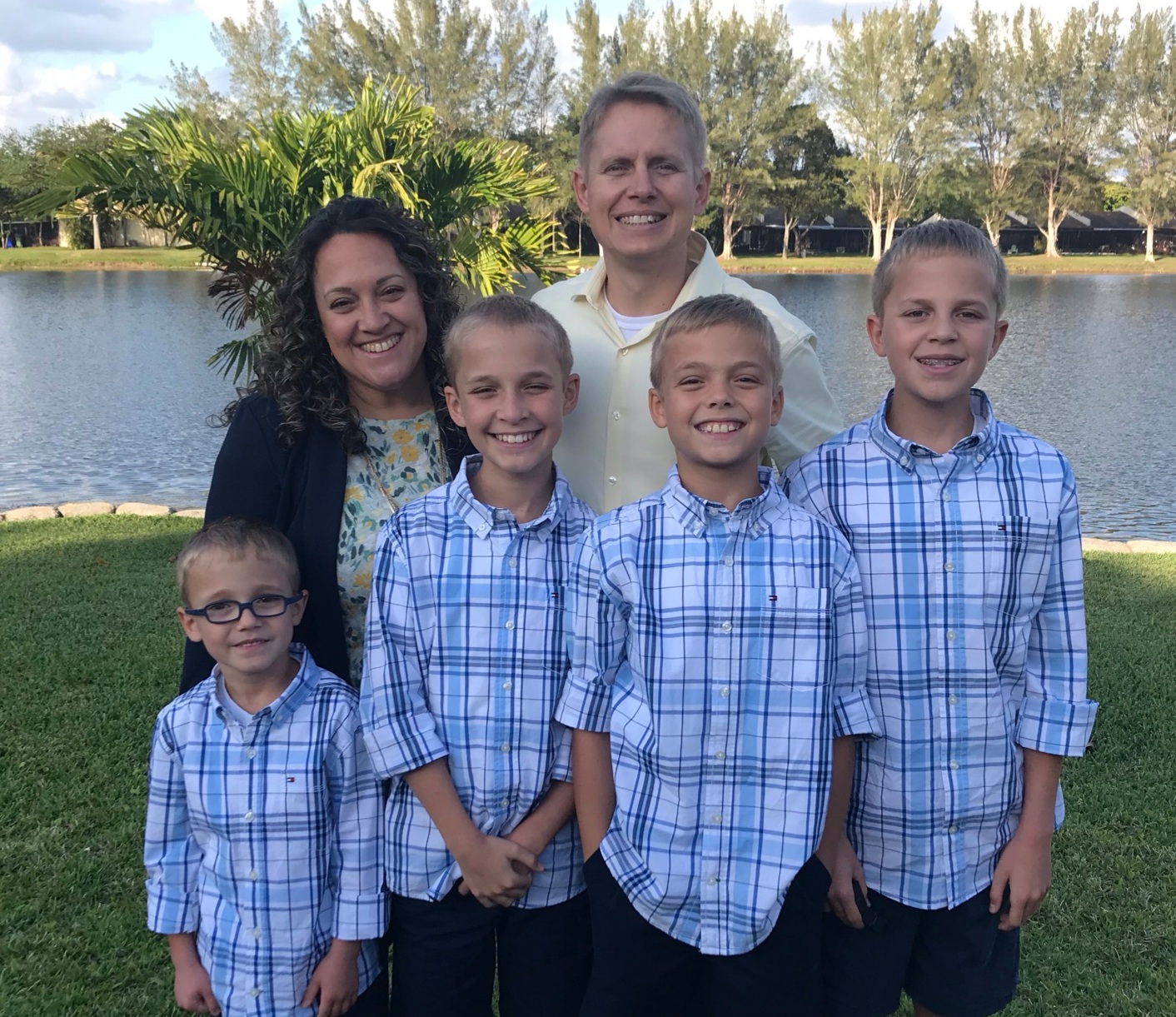 GOSPEL LIFE CHURCH
WHAT WE BELIEVE
Gospel Life Church is a Christ-Centered, Biblical, Relational, and Missional Community of Worship.
Christ-Centered
This church is being planted for the Glory of God and the Worship of Jesus Christ. Everything we do is to have for its aim the exaltation of Christ. Jesus is the central focal point that informs and motivates everything else we do. This overarching commitment clarifies our worship, our teaching, our gathering, and our message.
Biblical
Our commitment to being Christ-Centered gets clear definition as we seek to faithfully apply the Bible to every area of the church and our lives. We are committed to the faithful exposition of the Biblical text. From our leadership structure, to our discipleship, to the songs we sing together, our goal is to be thoroughly Biblical.
Relational
When Christ changes people, He does not leave them to themselves but creates in them a community. The church will never be what God intended unless the people of the church live out life together. True discipleship happens life on life and is only possible as we seek to be a relational people.
Missional
The reason Christ left His people here on earth is so that we would be a faithful witness to the world in calling others to Him. The planting of this church is a missional endeavor, a characteristic that we joyfully embrace as we seek to further the Gospel both near and far.
Community of Worship
People gather around many vast and assorted things. The one unifying point of this new church plant is the Worship of God. We are not starting a club or a self help group, rather we are seeking to call men and women to believe the Gospel and to worship the One True and Living God in Spirit and in Truth.
We are
Our official
Statement of Faith is the
GOSPEL LIFE MINISTRIES
The ministries of Gospel Life Church are designed for all ages to grow in their
knowledge of the Bible, relationships with one another,
and passion to share the Gospel of Jesus Christ with others.
If you have further questions about Gospel Life Church, we would love for you to contact us.
The best way to get to know us is to join us this coming Sunday morning at 6PM!