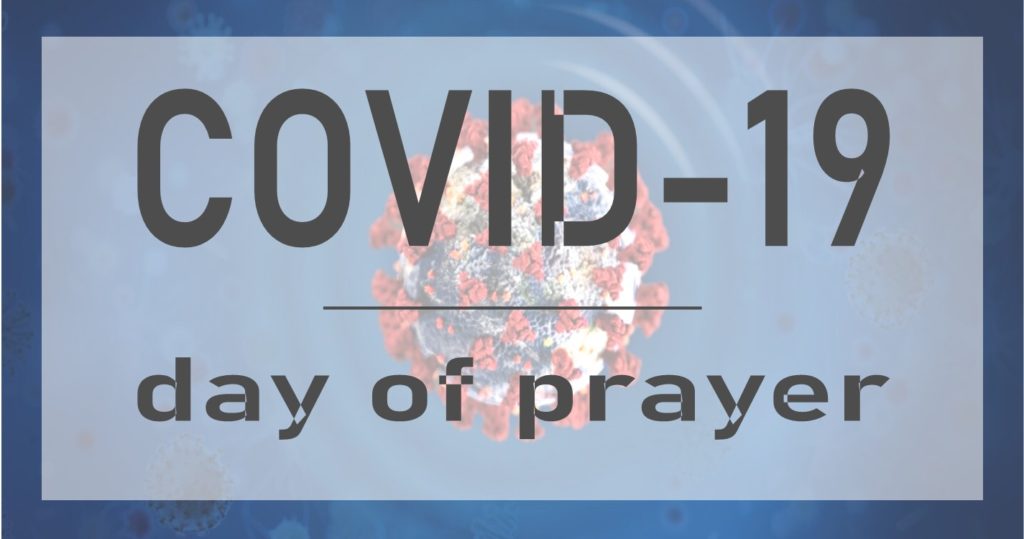 The Joy of Abiding in Christ
Reflections on John 15 By: Joseph Yu
"Abide" is definitely "churchy" word. You don't hear from a person at the park telling you "Keep abiding as you run your laps," or the cashier at Publix say, "Thanks for shopping, hope you abide well today." Other than phrases like "abide by the law" or "abide by the rules," we only hear this word used in church settings. So what does it mean to "abide"?
Defining "Abide"
In John 15, Jesus starts off by saying how he is the source of life to us, like a life-giving vine is to branches that bear fruit. Jesus states in verses 4-5, "Abide in me, and I in you. As the branch cannot bear fruit by itself, unless it abides in the vine, neither can you, unless you abide in me. I am the vine; you are the branches. Whoever abides in me and I in him, he it is that bears much fruit, for apart from me you can do nothing."
Other translations use the phrase "remain in," but what is clear is that for the Christian to "abide in Christ" mean he is to be rooted, linked, conformed, and totally dependent on Jesus. He alone is the one who gives life to the Christian which then enables the bearing of fruit. Therefore, in order for us to even be able to abide in Christ, he abides in us. He does not need us, but we need him. Without him, we can't follow him and live out this new life. So, both the Christian and Christ abides in each other; one depending on the other while the other giving the power to live.
How do we abide in Christ?
But what does it actually look like for a Christian to abide in him? In verses 7-11, Jesus gives us three key points.
First, his words abide in us and change us. Verse 7 states that Jesus' words are to be in the Christian. In fact, Christ and His revelation are interchangeable because it is by his word that we are able to abide in him. D. A. Carson puts it this way by saying that "Such words must so lodge in the disciple's mind and heart that conformity to Christ, obedience to Christ, is the most natural (supernatural?) thing in the world."[1] To abide in Christ means you must know his word, the Bible.
Second, we abide in his love by keeping his commandments. In verses 10-11, Jesus points out the Father's love for him and his love for and perfect obedience to the Father. The eternal love of the persons of the Trinity should blow our minds away, but then Jesus says these beautiful words, "so have I loved you." We have been loved by Jesus with an infinite, eternal, unchanging love, and the command his then gives is "Abide in my love." Why wouldn't you want to abide in that love? The way we abide in the love of Christ is by obeying His commandments. Knowing the kind of love he gives produces in us the desire to obey Him!
Third, we are motivated to share in his joy. This pursuit of obeying Jesus and resting in his love is not a drudgery. Because of the Father's love to him and his love to us, when we obey him, Jesus insists we share in his joy. Because he has given us his love, we get the opportunity to experience the joy that he has with the Father! Sharing in his joy enables the bearing of fruit. Our desires and joys are conformed to his desires and joys leading to our lives conformed to him.
A Union You and Covid-19 can't Sever
After reading this, you may find "abiding in Christ" still daunting and maybe impossible, but Jesus isn't done. At the end in verses 12-17, we read Jesus telling us to love one another just as He loved us, and that "Greater love has no one than this, that someone lay down his life for his friends" (v. 13). He calls Christian his friends because he has made known to us all that the Father has revealed (v. 15). Then in verse 16 he states, "You did not choose me, but I chose you and appointed you that you should go and bear fruit and that your fruit should abide, so that whatever you ask the Father in my name, he may give it to you."
The reason you have new life and can abide in Christ is because He chose you and brought you to himself. We love Him because He first loved us (1 John 4:19), and in Romans 8, Paul writes the following:
28And we know that for those who love God all things work together for good, for those who are called according to his purpose. 29For those whom he foreknew he also predestined to be conformed to the image of his Son, in order that he might be the firstborn among many brothers. 30And those whom he predestined he also called, and those whom he called he also justified, and those whom he justified he also glorified. 31What then shall we say to these things? If God is for us, who can be against us? 32He who did not spare his own Son but gave him up for us all, how will he not also with him graciously give us all things?
Later in verses 38-39:
38 For I am sure that neither death nor life, nor angels nor rulers, nor things present nor things to come, nor powers, 39 nor height nor depth, nor anything else in all creation, will be able to separate us from the love of God in Christ Jesus our Lord.
God's love for us saves us, secures us, and enables us to live a life of abiding in Christ. What a joyful privilege to abide in Christ!
_____________________________________________________________________________________________________________________________________
[1] D. A. Carson, The Gospel according to John, The Pillar New Testament Commentary (Leicester, England; Grand Rapids, MI: Inter-Varsity Press; W.B. Eerdmans, 1991), 517.
Prayer Guide
Ask God, in His mercy, to stop this pandemic and save lives — not only in our communities but around the world, particularly in places that are unequipped medically to deal with the virus. (Isaiah 59:1-2)
Pray for our President, congressional leaders, state governor, city mayor, and other government officials to have the wisdom to direct us in the best courses of action for prevention and care. (Romans 13:1–4)
Scripture says: Teach us to number our days carefully so that we may develop wisdom in our hearts. Pray that the Lord will give us wisdom in this moment of fear as the foundations of what we know are shaken, that others would realize how fragile life is and how real eternity is, and they would see their need to turn to God. (Psalm 90:12)
Ask God to protect our missionaries and their families around the globe, using this global crisis to advance His Good News to the whole world. (Philippians 1:18)
Resources While Socially Distanced